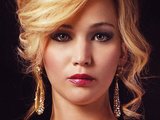 American Hustle has topped the UK box office, ending The Hobbit: The Desolation of Smaug's three-week run at the top of the chart.
The David O Russell-directed comedy drama, starring Christian Bale, Bradley Cooper, Amy Adams and Jennifer Lawrence, opened on limited release in the UK on December 20, peaking at number 15 over the Christmas period.
After expanding its location count on January 1, American Hustle surged to the top of this weekend's box office with £3,467,644.
The Hobbit, now on its fourth weekend in cinemas, earned £3.2 million to chart in second place ahead of Frozen.
New release Last Vegas earned £1.8 million to debut at number four, while Paranormal Activity: The Marked Ones is at five with £1.58 million.
Elsewhere, Mandela: Long Walk to Freedom opened at number seven with £1.47 million.
The UK box office top 10 in full:
1. (-) American Hustle – £3,467,644
2. (1) The Hobbit: The Desolation of Smaug – £3,200,972
3. (2) Frozen – £2,922,721
4. (-) Last Vegas – £1,811,695
5. (-) Paranormal Activity: The Marked Ones – £1,584,354
6. (3) Anchorman 2: The Legend Contunues – £1,543,091
7. (-) Mandela: Long Walk to Freedom – £1,472,500
8. (4) The Secret Life of Walter Mitty – £1,184,474
9. (6) Walking with Dinosaurs – £757,637
10. (7) The Hunger Games: Catching Fire – £538,493
Source: Rentrak