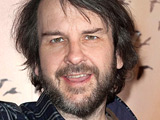 Director Peter Jackson has been knighted in his native New Zealand.
The Lord of the Rings helmer received the honour at a ceremony in the town of Wellington on Wednesday, reports BBC News.
His official title is now Knight Companion of the New Zealand Order of Merit.
Jackson said that he was accepting the title on behalf of his collaborators in the film industry.
"I feel incredibly humbled. The truth is, making movies is not a solo effort – it involves hundreds of people, thousands of people – so I feel as though I'm accepting it on behalf of the industry," he said.
Jackson recently confirmed that both scripts for the upcoming Hobbit films have been delivered to MGM and the project is currently in the budgeting stages.