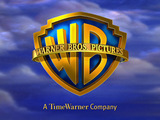 Warner Bros. has signed a deal with IMAX to release up to 20 films on the giant screen format between now and 2013.
The first movie to arrive under the new agreement is Zack Snyder animation Legends Of The Guardian on September 24, followed by Harry Potter And The Deathly Hallows: Part 1 on November 19. Both films are to also screen in 3D, as will Deathly Hallows: Part 2 and Happy Feet 2 in 2011.
Other films expected to be part of the IMAX deal are The Hobbit, Gravity, Dark Shadows, Fury Road and the next Batman and Superman blockbusters.
Warner Bros Pictures president of international distribution Veronika Kwan-Rubinek said of the deal: "We're thrilled to join with IMAX in bringing global audiences new and exciting experiences through the 3D IMAX format.
"We have a tremendously powerful slate of quality tentpole films, and as IMAX theatres continue to expand internationally, more and more audiences will have the opportunity to experience our films using this exciting format."