Archive for March, 2010
Wednesday, March 31st, 2010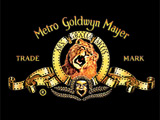 MGM has been given another month and a half to meet its debt payments.
According to Variety, lenders were expected to receive the instalment tomorrow, but have instead agreed to suspend demands until mid-May.
This is the fourth occasion since September that financiers to the cash-strapped studio have assented to withhold demands, with a view to giving CEO Stephen Cooper due time to restructure the company.
MGM was originally put up for sale in November, drawing a trio of offers from rival studios. Lionsgate pulled out of the running last week, leaving only Time Warner and Len Blavatnik's Access Industries left in the chase.
MGM is currently facing debts of around $3.7bn (£2.25bn). The company's assets include its name and logo, the United Artists operations and a library of over 4,000 titles that features the James Bond series and half of The Hobbit franchise.