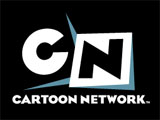 Cartoon Network has announced that it plans to create a new version of Looney Tunes.
The Hollywood Reporter says that the animation series will see classic characters like Bugs Bunny and Daffy Duck move into the suburbs, where they will live alongside "unusual neighbours" including Yosemite Sam, Tweety and Sylvester.
The network will also revive the music video series Merrie Melodies, which sees the characters performing original songs, while new CG shorts will focus on the Road Runner and Wile. E. Coyote.
Elsewhere, Cartoon Network announced a new animated series from Warner Bros. Animation based on DC Comics' Mad magazine and Young Justice, a cartoon about a teenage superhero.
The network also unveiled plans to include more sport and live-action programming in its schedule.
Stuart Snyder, president of Turner Broadcasting's Animation, Young Adults and Kids Media division, said: "We're delivering and adding great brands and beloved franchises that represent the breadth and scope of Cartoon Network's ongoing evolution."