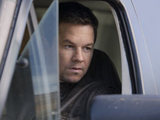 Contraband has topped this weekend's US box office.
Baltasar Kormákur's action thriller pulled in more than $24m to outperform Disney's rereleased Beauty and the Beast at the top end of the chart.
Joyful Noise was another new entry at number four, while last week's chart-topper The Devil Inside fell to sixth.
Mission: Impossible – Ghost Protocol took third with $11.5m, with Guy Ritchie's Sherlock Holmes: A Game of Shadows rounding off the top five.
The US top ten in full (studio estimates):
1. (-) Contraband – $24,100,000
2. (-) Beauty and the Beast (3D) – $18,490,000
3. (2) Mission: Impossible – Ghost Protocol – $11,500,000
4. (-) Joyful Noise – $11,345,000
5. (3) Sherlock Holmes: A Game of Shadows – $8,410,000
6. (1) The Devil Inside – $7,900,000
7. (4) The Girl with the Dragon Tattoo – $6,800,000
8. (5) Alvin and the Chipmunks: Chipwrecked – $5,800,000
9. (6) War Horse – $5,607,000
10. (26) The Iron Lady – $5,386,000