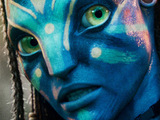 Avatar 2 could miss its scheduled release date, it has been reported.
The follow-up to 2009's Avatar is currently scheduled for release in December 2014, with a third instalment set to arrive a year later.
However, Jon Landau, a producer on the film, has claimed that the sequel is "four years away", according to Bleeding Cool.
Director James Cameron said earlier this year that the upcoming Avatar sequels will not round out a trilogy, insisting the two films will be able to stand alone.
Cameron previously announced that production for the two highly-anticipated sequels to Avatar will take place at a studio in Manhattan Beach, California.
In October, Avatar star Sam Worthington revealed that the plot for Avatar 2 is "monumental".