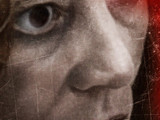 The Devil Inside has topped the US box office in the first week of 2012.
The exorcism thriller pulls in $34.5m over the weekend, despite receiving negative reactions from both critics and audiences. Meanwhile, Mission: Impossible – Ghost Protocol falls to number two after holding first place for two consecutive weeks.
Sherlock Holmes: A Game of Shadows comes in third, taking in $14.1m to bring its domestic total to $157.4m, while The Girl with the Dragon Tattoo climbs to fourth place, earning $11.4m.
Alvin and the Chipmunks: Chipwrecked rounds out the top five.
The US top ten in full (studio estimates):
1. (-) The Devil Inside – $34,500,000
2. (1) Mission: Impossible – Ghost Protocol – $20,500,000
3. (2) Sherlock Holmes: A Game of Shadows – $14,100,000
4. (5) The Girl with the Dragon Tattoo – $11,400,000
5. (3) Alvin and the Chipmunks: Chipwrecked – $9,500,000
6. (4) War Horse – $8,600,000
7. (6) We Bought a Zoo – $8,500,000
8. (7) The Adventures of Tintin: The Secret of the Unicorn – $6,600,000
9. (-) Tinker Tailor Soldier Spy – $5,800,000
10. (8) New Year's Eve – $3,300,000