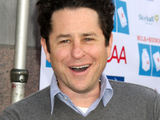 J.J. Abrams has admitted that Star Trek 2 may not be completed by its scheduled release date.
The Super 8 director spoke to Collider about his progress on the sequel to 2009's Star Trek, revealing that the follow-up may not be ready in time for its June 2012 release date.
"I care much more that it be good than it be ready," Abrams said. "We're obviously doing everything we can to make sure that schedules don't get screwed up, but I don't think anyone wants a movie on time that's not worth your time."
Abrams went on to say that he is unsure whether Star Trek 2 will be shot in 3D.
"I'm not yet considering it," he added. "But I haven't gotten that threatening phone call from people in suits saying, 'If you know what's good for you…'"