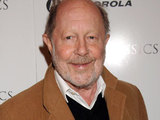 The London Critics' Circle will award Nicholas Roeg with its top honour in 2012.
The Don't Look Now director will receive the Dilys Powell Award for excellence in cinema, reports BBC News.
"This award has truly amazed me and certainly caught me a bit left-footed," the 83-year-old said.
"I'm sure the critics will understand when I say – on looking through and reading some of my old reviews, I'm torn between thanking you and forgiving you.
"But having slept on it, I'll go with the positive and thank you all and hope that in the countdown for the decision of the Critics' Circle to give me a tribute, some old mathematical rule applied where two negatives can sometimes make a positive."