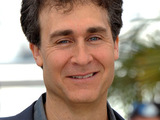 The Bourne Identity helmer Doug Liman has signed to direct upcoming drama All You Need is Kill.
The Warner Bros project is based on the Japanese novel by Hiroshi Sakurazaka, reports Variety.
The story centres on a solider who gets killed while battling an alien species and lives the last day of his life over and over again. His combat skills sharpen every time he is reborn, and he works to change his fate.
Liman's previous movies include Jumper, Go and Mr. & Mrs. Smith. His latest effort Fair Game opens November 5.