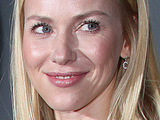 Naomi Watts has landed the role of Marilyn Monroe in an adaptation of Joyce Carol Oates's Blonde.
The book is depicted as an "imagined memoir" inspired by Monroe's life and career.
Andrew Dominik will direct the picture. He described the movie's version of Monroe as "a central figure in a fairy tale; an orphan child lost in the woods of Hollywood, being consumed by that great icon", reports Screen Daily.
Shooting is scheduled to begin in early 2011.