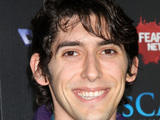 Disney has picked up a science fiction project based on a screenplay from Chronicle writer Max Landis.
The untitled film apparently sees a brother and sister setting out on an adventure, though specific details are yet to be revealed, Variety reports.
Landis, the son of Blues Brothers director John Landis, has several projects in the pipeline. He has allegedly pitched new takes on Frankenstein and the Pied Piper to major studios, with Fox expressing interest in the latter.
Real Steel helmer Shawn Levy was previously linked with the director's chair on the Frankenstein project, though there has been no movement since last summer.
Ron Howard is attached to direct Amnesty, an action-adventure based on a Landis screenplay snapped up by Universal, while Mark Wahlberg and Jonah Hill are in line to play mercenaries in his action-comedy Good Time Gang.
Chronicle arrives in theatres on February 1.