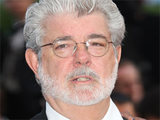 George Lucas has said that he is retiring from filmmaking.
The Star Wars creator, who will soon release World War II drama Red Tails, made known his decision to step away from Hollywood and producing movies through LucasFilm in a recent interview with The New York Times.
"I'm retiring. I'm moving away from the business, from the company, from all this kind of stuff," he said.
Lucas's long-time producing partner Rick McCallum said that the filmmaker has "done everything he's ever wanted to do" and will soon have "completed his task as a man and a filmmaker".
However, Lucas is reportedly leaving himself an "out clause" to make a fifth Indiana Jones blockbuster with Steven Spielberg and Harrison Ford.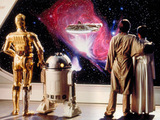 Discussing Star Wars, Lucas confirmed that he wouldn't be involved in further feature films relating to the saga.
"Why would I make any more, when everybody yells at you all the time and says what a terrible person you are?" he commented.
The 65-year-old defended his right to go back and make tweaks to the Star Wars films, saying that he needs them to be presented exactly how he sees fit.
"On the internet, all those same guys that are complaining I made a change are completely changing the movie," he said. "I'm saying: 'Fine. But my movie, with my name on it, that says I did it, needs to be the way I want it.'"
Star Wars: Episode I – The Phantom Menace will be re-released in 3D cinemas on February 9.