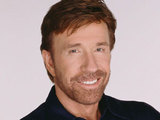 Chuck Norris has reportedly insisted that The Expendables 2 receive a PG-13 rating.
The original Expendables was rated R, and the sequel was on track to secure the same rating, thanks to the profane language. However, Norris refused to join the film unless it was classified as PG-13.
"In Expendables 2 there was a lot of vulgar dialogue in the screenplay," Norris told the Polish newspaper Gazeta.
"For this reason, many young people wouldn't be able to watch this," he continued. "But I don't play in movies like this.
"Due to that I said I won't be a part of that if the hardcore language is not erased. Producers accepted my conditions and the movie will be classified in the category of PG-13."
A stuntman died on the set of the highly-anticipated sequel in October shortly after the film began shooting.
Sylvester Stallone, Jason Statham, Dolph Lundgren, Jet Li, Terry Crews and Randy Couture will reprise their roles from The Expendables in the action follow-up.
The Expendables 2 is due to be released on August 17, 2012.