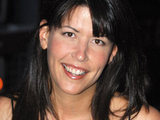 Patty Jenkins will no longer direct Thor 2.
The Monster director signed on to Thor 2 in September after actor Kenneth Branagh turned down the opportunity to helm the sequel.
Deadline reports that Jenkins exited the project due to "creative differences", though no further details have been revealed.
Jenkins has also worked in television, directing the pilot episode of the US remake of The Killing and episodes of shows such as Entourage and Arrested Development.
Marvel Studios is said to already be canvassing for a replacement and is expected to take on a new director within the coming days.
Thor 2 is due for release on November 15, 2013.
Branagh recently praised Jenkins' involvement with the film, calling her a "great choice" for director.