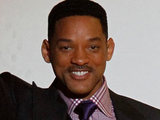 Fox is planning two sequels to the 1996 alien invasion movie Independence Day, it has been reported.
The two movies are expected to shoot back-to-back, focusing on a single storyline, according to New York Magazine.
Independence Day, which starred Will Smith, Jeff Goldblum and Bill Pullman, grossed $800 million (£498 million) worldwide.
Talks of back-to-back sequels featuring Smith began in earnest in early 2009. However, when Smith allegedly asked for $50 million (£31 million) to shoot the two films, Fox put plans for the sequels on hold.
"The delay wasn't about whether they both wanted to make the movie," a source said. "It had more to do with 'Whose d**k is bigger?'"
Insiders also told the website that the scripts for the two follow-ups will be ready by December of this year, adding that Fox is prepared to shoot the films without Smith.
Smith recently became a part-owner of basketball team the Philadelphia 76ers.
Earlier this year, he dismissed rumours of a split between him and his wife Jada Pinkett Smith, saying that the claims were "ridiculous".