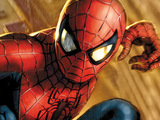 Shooting locations for Marc Webb's Spider-Man reboot have been revealed.
According to the Los Angeles Times, the Marvel Comics adaptation will be filmed in Hollywood and New York.
Sony Pictures' lot in Los Angeles is expected to be the primary shooting location. The Henry Fonda Theater in Hollywood and Immanuel Presbyterian Church in mid-Wilshire will host on-location shoots. Filming is scheduled to take place over a 90-day period.
"This is the fourth Spider-Man production we have shot primarily in Los Angeles and for good reason," said Sony Pictures exec Steve Elzer. "The crews here are the best in the world but there is a comfort level in producing a project of this size and scope on your own backlot."
Almost 1,000 crew members are expected to work on the set construction. Initial work on the project began two weeks ago.
The Spider-Man reboot arrives in theatres on July 4, 2012.