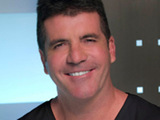 Fox's American Idol ended its ninth season on a slightly damp note, early viewing figures indicate.
On Wednesday night, Lee De Wyze's win, and judge Simon Cowell's ultimate farewell, won 23.15m between 8pm and 10pm.
However, the figures represent the show's least-watched finale since its opening season in 2002, and an approximate 4.4m drop on last year's audience. Furthermore, the talent contest's 8.2 rating with adults 18-49 was its lowest ever. Nevertheless, Idol still saw off competition and was primetime's most-watched program.
Elsewhere, the fifth season of Criminal Minds finished with 12.81m on CBS in the 9pm hour, signalling only a modest 300k drop in the face of heavy competition. At 10pm, CSI: NY climbed 600k to reach a slot-winning 11.9m for its respective sixth season close. Earlier at 8pm, a repeat of this year's Superbowl lead-out – Undercover Boss – fetched 6.13m.
On NBC, a double bill of Minute To Win It repeats at 8pm and 9pm could only muster 3.29m and 2.64m, after which a rerun of Law & Order: Special Victims Unit scored 3.86m.
Meanwhile, ABC's movie Transformers took 4.81m between 8pm and 11pm, while 1.38m tuned in for two America's Next Top Model catch-ups on The CW for two hours from 8pm.