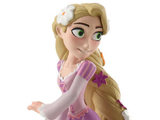 Frozen has beaten Paranormal Activity: The Marked Ones at the US box office.
The highly acclaimed animated feature was able to jump from second to first place this week with $20.7m, foiling the Paranormal Activity sequel's debut.
Despite higher projections, Paranormal Activity: The Marked Ones finished in second place, making $18.2m in its first weekend of release.
Meanwhile, The Hobbit: The Desolation of Smaug stayed in the top five, coming in at third with $16.25m in takings.
Leonardo DiCaprio's The Wolf of Wall Street and Christian Bale's American Hustle round out the top five.
Ben Stiller's latest film The Secret Life of Walter Mitty dropped another spot this weekend to number eight with $8.2m, while Stallone and DeNiro's Grudge Match came in at ten.

The US weekend box office top ten in full:
1. (2) Frozen – $20,722,000
2. (-) Paranormal Activity: The Marked Ones – $18,200,000
3. (1) The Hobbit: The Desolation of Smaug – $16,250,000
4. (5) The Wolf of Wall Street – $13,400,000
5. (4) American Hustle – $13,200,000
6. (3) Anchorman 2: The Legend Continues – $11,100,000
7. (6) Saving Mr. Banks – $9,057,000
8. (7) The Secret Life of Walter Mitty – $8,200,000
9. (8) The Hunger Games: Catching Fire – $7,400,000
10. (11) Grudge Match – $5,410,000