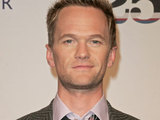 Neil Patrick Harris will reportedly lend his voice to a fourth instalment of the Starship Troopers franchise.
Starship Troopers: Invasion will be a CGI animated film, with Harris reprising his role of Carl Jenkins from the original 1997 movie, according to The Hollywood Reporter.
The new film will follow directly on from Paul Verhoeven's original movie, rather than the sequels Starship Troopers 2: Hero Of The Federation in 2004 or Starship Troopers 3: Marauder in 2008.
The fourth movie will centre around Jenkins, who goes missing while on a mission. It will be released on DVD and Blu-ray next year, while it will be released at cinemas in Japan.
Neil Patrick Harris was recently awarded a star on the Hollywood Walk of Fame.