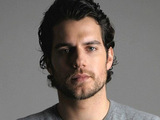 Henry Cavill has said that his Superman movie will be a "re-imagining" of the DC Comics character.
The British actor, who will play the Man of Steel in Sucker Punch director Zack Snyder's blockbuster, told MTV that the superhero franchise's latest instalment will still remain faithful to its comic book roots.
"It's true to the source material, but there's so little I can say about it," Cavill said. "It's basically a re-imagining and modernisation of an iconic character."
Asked if his portrayal of Clark Kent/Superman will differ from the Christopher Reeve incarnation, he replied: "That's tough to say, it's very early days yet. Superman is Superman, after all. There's only so much of a change you can make to that. It's going to be different, but not so different that it's unrecognisable."
Amy Adams, Kevin Costner and Diane Lane will also star in Superman: The Man Of Steel, due to open in cinemas in December 2012.