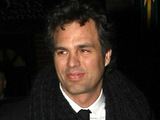 Mark Ruffalo has revealed that the Hulk has been completely redesigned for Joss Whedon's upcoming all-star film The Avengers.
Ruffalo will follow in the footsteps of Edward Norton and Eric Bana, both of whom have portrayed Hulk's alter ego Bruce Banner in recent years.
However, Ruffalo insisted that the new version of the Hulk will be very different to previous incarnations.
"All the features are mine, just really big," the actor told MTV at this weekend's Independent Spirit Awards. "I got to see the maquette of the Hulk yesterday in full scope, and it's awesome."
He also revealed that performance capture technology similar to that used in James Cameron's Avatar will be utilised in the film, allowing Ruffalo to portray both Bruce Banner and the Jade Giant.
"I'll be playing it," Ruffalo added. "I'm the first actor to actually do it in motion capture as the Hulk."
The Avengers is due to be released in cinemas on May 4, 2012.