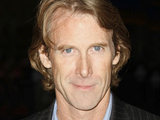 Director Michael Bay has denied rumours that the next film in the Transformers franchise is experiencing problems with its 3D filming.
According to reports, Transformers: Dark Of The Moon is being shot entirely with 3D cameras and has been experiencing issues because of this.
"We have problems with our 3D? Really?" Bay wrote on his website's message board. "Come into my edit room and I will show you beautiful 3D."
"There has never been a live action show that has pushed the boundaries of 3D like Transformers 3," Coming Soon quotes Bay as saying. "I actually loved shooting in 3D."
In Bay's statement, the director also hinted that the first teaser trailer for the film will launch at cinema showings of Tron: Legacy and The Chronicles Of Narnia: The Voyage Of The Dawn Treader.
Transformers: Dark Of The Moon is scheduled to be released on July 1, 2011.