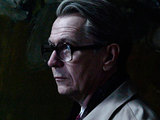 Tinker, Tailor, Soldier, Spy has entered the UK box office at number one.
Tomas Alfredson's adaptation of John Le Carré's 1974 spy novel knocks The Inbetweeners from the top of the list, where it had been for a month.
Other new entries in this week's top ten are Jason Bateman comedy The Change-Up at five, I Don't Know How She Does It at seven and 30 Minutes or Less at ten.
Friends With Benefits and Jane Eyre shift down one place to third and fourth respectively, while The Smurfs dips to sixth.
The UK box office top ten in full:
1. (-) Tinker, Tailor, Soldier, Spy – £2,814,860
2. (1) The Inbetweeners – £1,220,650
3. (2) Friends With Benefits – £936,025
4. (4) Jane Eyre – £734,071
5. (-) The Change-Up – £727,497
6. (4) The Smurfs – £585,092
7. (-) I Don't Know How She Does It – £562,609
8. (5) Rise Of The Planet Of The Apes – £449,922
9. (6) One Day – £291,624
10. (-) 30 Minutes Or Less – £260,337