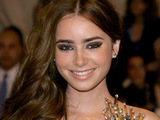 Relativity has pushed the release of Tarsem Singh's untitled Snow White film forward to ensure that it avoids clashing with rival adaptation Snow White and the Huntsman.
Earlier this month, Universal announced that it had moved the Rupert Sanders film from December to June 2012, placing its release only four weeks before Singh's adaptation.
Deadline claims that Singh's film will now launch in March 2012, giving the film ten weeks before the release date for Snow White and the Huntsman.
Singh's film will follow a relatively traditional take on the Snow White story, casting English actress Lily Collins as Snow White, Armie Hammer as her prince and Julia Roberts as the evil queen.
However, Snow White and the Huntsman is a twisted take on the fairy tale. It sees the titular huntsman betray his queen's orders to murder Snow White and begin to train her instead.
Kristen Stewart is in line to play Snow White for Universal, alongside Thor star Chris Hemsworth as the huntsman and Charlize Theron as the queen.
Singh's untitled Snow White film will now hit cinemas on March 16, 2012, while Universal's Show White and the Huntsman launches on June 1, 2012.