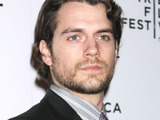 Henry Cavill has been chosen to play Superman in Zack Snyder's upcoming Man of Steel reboot.
The 27-year-old British actor has previously starred in TV series The Tudors and movies The Count Of Monte Cristo, Stardust and Whatever Works.
Previous actors to have played Superman on screen include George Reeves, Christopher Reeve, Dean Cain and Brandon Routh.
Director Zack Snyder said of Cavill's casting: "In the pantheon of superheroes, Superman is the most recognised and revered character of all time, and I am honoured to be a part of his return to the big screen.
"I also join Warner Bros, Legendary and the producers in saying how excited we are about the casting of Henry. He is the perfect choice to don the cape and S shield."
Snyder's untitled Superman movie, to be produced by Christopher Nolan, will open in cinemas worldwide in December 2012.
Cavill can next be seen in Immortals and thriller The Cold Light Of Day.