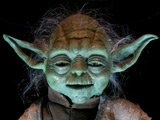 Star Wars sequel The Empire Strikes Back is to be preserved by the US Library of Congress as part of its National Film Registry.
BBC News reports that the George Lucas film will be joined by the American director's student film Electronic Labyrinth: THX 1138 4EB, made in 1967.
Other 'culturally significant' films making the yearly list are Spike Lee's Malcolm X, about the black political revolutionary, and Saturday Night Fever.
Each year, 25 films are added to the registry, which began archiving pictures in 1989.
A wide variety of other movies were chosen for inclusion this year, including Robert Altman's 1971 western McCabe and Mrs. Miller starring Warren Beatty, Blake Edwards's The Pink Panther and Elia Kazan's first feature film A Tree Grows in Brooklyn, made in 1945.
Horror mainstay The Exorcist and Watergate thriller All the President's Men have also been selected for preservation.
Under the terms of the National Film Preservation Act, the selected works are not the "best" American films but seen as works of enduring significance to US culture.
The movies are suggested by both the National Film Preservation Board and the public, and the final 25 were whittled down from 2,100 nominees.
Librarian of Congress James H. Billington said: "The National Film Registry is a reminder to the nation that the preservation of our cinematic creativity must be a priority because about half of the films produced before 1950 and as much as 90% of those made before 1920 have been lost to future generations."