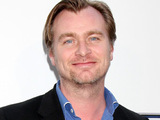 Christopher Nolan has revealed that the title of his next Batman movie will be The Dark Knight Rises.
The director disclosed the name of his third superhero picture in an interview with the Los Angeles Times, but ruled out the possibility of The Riddler as the story's villain.
"We'll use many of the same characters as we have all along, and we'll be introducing some new ones," he said of The Dark Knight Rises.
Nolan said that he has reached an agreement with Warner Bros not to make the movie in 3D, instead opting to film with high-definition cameras designed for the IMAX format.
Christian Bale, Sir Michael Caine and Tom Hardy will star in The Dark Knight Rises, due out in cinemas in 2012.