How I Met Your Mother has been renewed for a ninth season after Jason Segel reportedly made a last minute decision to return.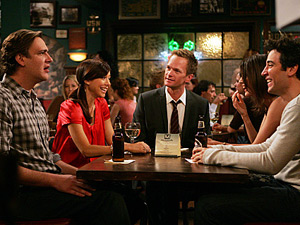 According to Deadline, the CBS sitcom was "given up for dead" before all the cast deals finally closed
yesterday (December 21).
Actors Segel and Neil Patrick Harris, who star in the comedy, had previously hinted that they may be leaving.
However Segel, who was a virtual unknown when the show began in 2005, was alleged to be the final cast member to secure his place on the ninth - and potentially final - season.
Deadline quotes a source as saying that Segel "decided to bail and leave the cast hanging". They added: "But he just got turned around today at the last second. The show was literally dead."
Full cast details of the season have yet to be confirmed.