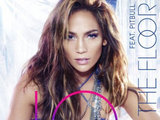 Jennifer Lopez has knocked Adele from the UK singles chart top spot with her comeback track 'On The Floor'.
The club tune, which also features the vocal talents of rap star Pitbull, denied 'Someone Like You' a sixth week in pole position to become the American Idol judge's first UK number one since 2005's 'Get Right'.
The Back-Up Plan actress previously topped the chart in 2001 with 'Love Don't Cost A Thing', and has notched up a total of ten more top five hits throughout her music career. She has sold over 55 million records worldwide.
Behind the high-flying girls are electro hip-hop duo LMFAO, Lauren Bennet and Goonrock with 'Party Rock Anthem', which blasts 19 places up the rankings from 22 to three.
Meanwhile, former number one 'Don't Hold Your Breath' by Nicole Scherzinger slips three spots to the back end of the top five, and Katy B wins her third top ten single with 'Broken Record', which is this week's highest new entry at eight.
The top ten in full:
1. (-) Jennifer Lopez ft. Pitbull: 'On The Floor'
2. (1) Adele: 'Someone Like You' (live at the Brit Awards)
3. (22) LMFAO ft. Lauren Bennett & Goonrock: 'Party Rock Anthem'
4. (3) The Black Eyed Peas: 'Just Can't Get Enough'
5. (2) Nicole Scherzinger: 'Don't Hold Your Breath'
6. (7) Wiz Khalifa: 'Black And Yellow'
7. (5) Jessie J ft. B.o.B: 'Price Tag'
8. (-) Katy B: 'Broken Record'
9. (6) Rihanna: 'S&M'
10. (8) Dr Dre ft. Eminem and Skylar Grey: 'I Need A Doctor'
Source: Official Charts Company
In the double digits, Mann & 50 Cent's 'Buzzin' and Katy Perry's Kanye West collaboration 'E.T.' both post their best results yet, after climbing a respective four and 17 places to 11 and 12, while The Wanted tumble ten spots with their Comic Relief track 'Gold Forever', which is down from four to 14.
Finally, Adele's 'Rolling In The Deep' finishes outside the top ten for the first time in its 11 weeks of release by stumbling six to 15, as Cee Lo Green's 'Bright Lights, Bigger City' heads the opposite direction, jumping 12 places from 31 to 19.