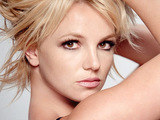 The new single by Britney Spears will premiere on US radio next week, it has been confirmed.
Entertainment Weekly reports that 'Hold It Against Me', the lead single from the star's as-yet-untitled seventh album, will receive its first radio play on January 7.
Sharon Dastur, programme director at New York's Z100 station and one of the few people to have heard the comeback track, stated: "It's produced by Dr Luke and Max Martin, and the beat that they give her is really unique compared to other artists – this infectious bass beat beneath the song."
The song's alleged lyrics circulated around the internet earlier this week, but were later dismissed by producer Dr Luke as fake.