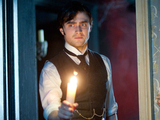 Daniel Radcliffe's The Woman in Black has topped the UK box office on its debut weekend on release.
The supernatural horror earned £3.1 million during its three-day opening weekend, making it the highest ever bow for a Hammer film in the UK.
The Muppets, Jason Segel's big-screen revival of Jim Henson's beloved characters, enters the chart in second place with an opening haul of £2.6 million.
In third spot is the 3D re-release of Star Wars: Episode I – The Phantom Menace, which adds £1.5 million to the £50 million the prequel earned in 1999.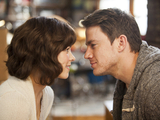 Romantic drama The Vow and found footage superhero film Chronicle complete the top five.
Elsewhere, sequel Journey 2: The Mysterious Island falls four places to number six ahead of George Clooney drama The Descendants.
War Horse, Jack and Jill and Man on a Ledge also dip four places as new releases dominate the top ten.
The UK box office top ten in full:
1. (-) The Woman in Black – £3,153,020
2. (-) The Muppets – £2,650,664
3. (-) Star Wars: Episode I – The Phantom Menace – £1,528,156
4. (-) The Vow – £1,091,469
5. (1) Chronicle – £1,024,583
6. (2) Journey 2: The Mysterious Island – £902,857
7. (3) The Descendants – £743,017
8. (4) War Horse – £580,984
9. (5) Jack and Jill – £521,925
10. (6) Man on a Ledge – £419,979