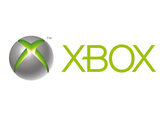 Microsoft's new Xbox will use Blu-ray discs instead of DVDs, it has been suggested.
According to Kotaku, industry sources claim the Xbox 720 will support Sony's Blu-ray disc format, which can hold 25GB or 50GB of data compared to the 9GB held by the current Xbox 360's DVDs.
One source also claimed that the new Xbox will employ a technology to restrict used games. How the system would do so was not specified.
Limiting or locking out used games would be an unusual move for Microsoft, which would likely draw praise from game publishers but harsh criticism from users and retailers.
A recent rumour suggested the Xbox 720 will be six times more powerful than the current Xbox 360, with an expected launch in October or November 2013.
Previous reports have said that Microsoft's next console will launch in two different editions.
One of the rumoured editions, codenamed 'Loop', will be "far cheaper" and more focused on the Kinect system.
The new Xbox is expected to be announced at E3 in June.