Mother using Coventry warm bank as energy bills soar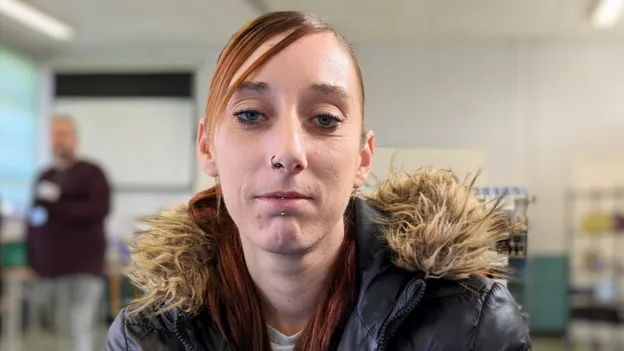 A mother has said she is scared to turn on her lights due to soaring energy bills.
Danielle Garside, 32, said she had begun taking refuge in a Coventry "warm bank".
The single mother-of-two, who receives Universal Credit and Child Benefit, said she spent more than half of her monthly income on gas and electricity.
"I'm scared to turn the lights on sometimes," she told the Local Democracy Reporting Service (LDRS).
"You don't know how much it will cost you. I'm quite worried with how cold it's been some nights and it will only get worse."
Ms Garside said she spent about £50 per week on energy via a pre-payment meter and that the stress was affecting her mental health.
"Especially with Christmas, it's quite a struggle," she said.
"I've had to explain to the children there might have to be quite a budget this year."
Ms Garside said last month her family were cut off by their provider, leaving them without electricity for two days.
She said she was currently looking for a job and that her children, aged eight and five, had noticed her being unable to pay for things as normal.
Ms Garside said price rises had made supermarkets like Tesco and Morrisons unaffordable for her.
She is one of the regular users of Holbrooks Community Centre, which runs a discounted "social supermarket" and provides free lunches every Monday.
"Warm safe spaces" being run by Holbrooks Community Association are available at Holbrooks Community Centre on Mondays and Holbrooks Library every Tuesday to Thursday.
Everyone is welcome to use the free service during opening hours.
Councillor Rachel Lancaster, who is on the management committee for both groups, said: "It's times like this when you realise that there is community there."