Man of Steel has held off competition from World War Z to spend its second weekend at the top of the UK box office.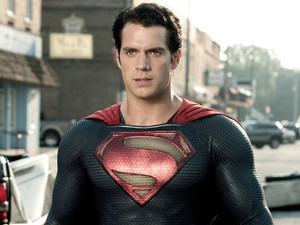 The Henry Cavill-led Superman reboot saw a 55% drop in ticket sales, but its £5 million total was still enough to beat the £4.5 million total for Brad Pitt's zombie apocalypse epic.
Will Smith and Jaden Smith's science fiction film After Earth lands in third place after experiencing a 65% dip in attendance, while Behind the Candelabra charts at number four. The Hangover Part III, now in its fifth week on release, completes the top five.
Elsewhere, the chart sees new releases Snitch and Before Midnight chart at numbers six and eight respectively.
Fast & Furious 6, which now sits at number nine, is the highest-earning movie overall in the top ten with £24.8 million since its release on May 17.
The UK box office top ten in full:
1. (1) Man of Steel - £5,073,356
2. (-) World War Z - £4,535,899
3. (2) After Earth - £432,881
4. (5) Behind the Candelabra - £367,888
5. (3) The Hangover Part III - £316,888
6. (-) Snitch - £268,229
7. (4) Epic - £251,038
8. (-) Before Midnight - £244,231
9. (6) Fast & Furious 6 - £160,851
10. (7) The Great Gatsby - £158,927
Source: Rentrak